Join us for a film screening of Major!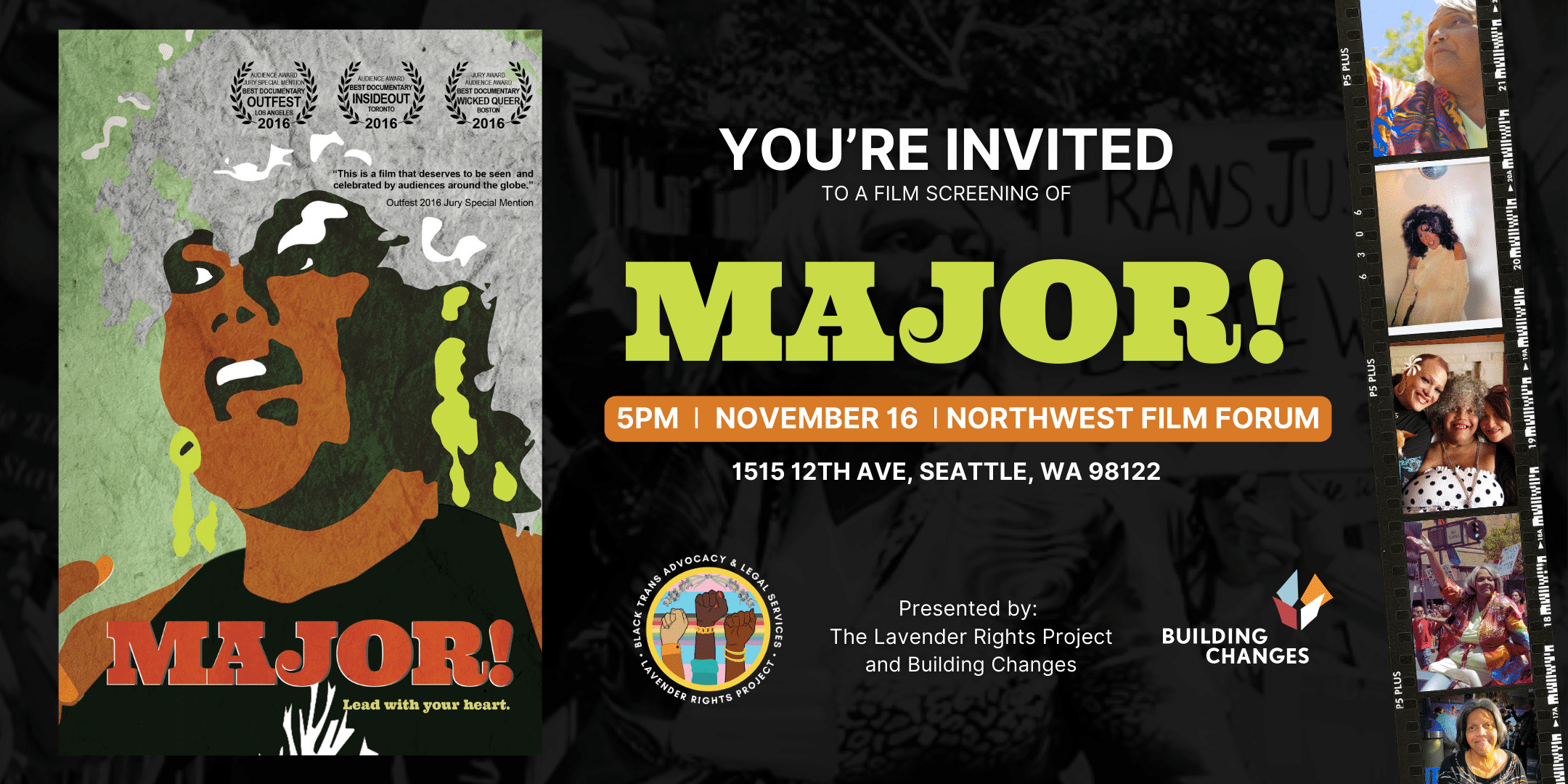 Building Changes' staff and board recently finished reading Miss Major Speaks: Conversations with a Black Trans Revolutionary, a book celebrating the life of Miss Major Griffin-Gracy. Her lifetime commitment to her community and unyielding fight for justice are inspiration for us all.
Please join us and the Lavender Rights Project for a screening of the award-winning documentary Major! on November 16, in honor of Transgender Awareness Week. Post-screening, we'll host a community conversation with our lived experience panel, featuring four inspiring Black trans advocates who are all deeply rooted in their communities.
Food and drink will be provided. Let's come together to celebrate resilience, advocacy, and the vibrant spirit of the trans community. RSVP today!
Get Tickets